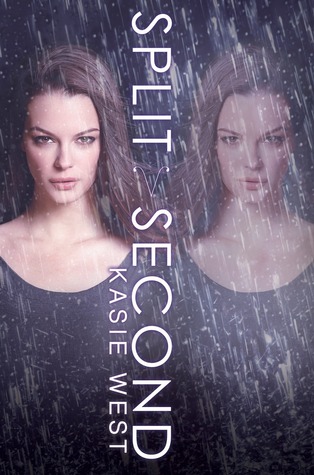 Published by
HarperTeen on Feb 11 2014
Genres
: Young Adult, Paranormal
Life can change in a split second.
Addie hardly recognizes her life since her parents divorced. Her boyfriend used her. Her best friend betrayed her. She can't believe this is the future she chose. On top of that, her ability is acting up. She's always been able to Search the future when presented with a choice. Now she can manipulate and slow down time, too . . . but not without a price.
When Addie's dad invites her to spend her winter break with him, she jumps at the chance to escape into the Norm world of Dallas, Texas. There she meets the handsome and achingly familiar Trevor. He's a virtual stranger to her, so why does her heart do a funny flip every time she sees him? But after witnessing secrets that were supposed to stay hidden, Trevor quickly seems more suspicious of Addie than interested in her. And she has an inexplicable desire to change that.
Meanwhile, her best friend, Laila, has a secret of her own: she can restore Addie's memories . . . once she learns how. But there are powerful people who don't want to see this happen. Desperate, Laila tries to manipulate Connor, a brooding bad boy from school—but he seems to be the only boy in the Compound immune to her charms. And the only one who can help her.
As Addie and Laila frantically attempt to retrieve the lost memories, Addie must piece together a world she thought she knew before she loses the love she nearly forgot . . . and a future that could change everything.
Split Second
, the second and final book in the Pivot Point duology, was a thoroughly pleasant read. I have very few complaints about this series as a whole. Though it was enjoyable and quick and the writing was excellent, I just don't feel like this series is as memorable as it should be. I wanted to love it so much more than I actually did. I greatly enjoyed the process of reading it, but looking back upon Split Second, it just didn't quite cut it for me.
My favourite thing about Split Second was West's decision to switch the narration back and forth between best friends Addie and Laila. I love love loved the addition of Laila's viewpoint, and it really made the book so much richer. Not to mention that her love interest is a total babe. I thought that I was fond of Addie's love interest in Pivot Point (Trevor), but Connor totally gave him a run for his money. I was a little bit wary of Laila's point of view to begin with, as I worried that it might be a snorefest and I'd spend every second of Laila's chapters wanting to get back to Addie and Trevor. Surprisingly, I found the opposite occurred! I just couldn't get behind the idea of Addie having all of her old memories of Trevor while he had none of her – their relationship just seemed very lopsided to me in this book. It just didn't meet up to the magic of their beautiful romance in Pivot Point. Laila and Connor, on the other hand? They were everything I wanted and more. Laila is so much more complicated and layered than she appears in Pivot Point, and I loved watching her let down her guard and slowly let Connor into her life, and vice versa. My one complaint about their relationship is how quickly they shift from complete denial of the chemistry and feelings between them to being one of those gross couples that are always all over each other. Not that they're gross! They totally aren't!
There were also some more minor details that I found particularly special. I loved seeing the way that Addie and Stephanie's relationship was completely changed simply by how they first met. In Split Second, Addie is introduced to Steph at one of their fathers' work functions, and Steph becomes her first friend in Dallas. This is so insanely different from the side of Steph we see in Pivot Point; the girl who is in turns jealous and manipulative and cruel to Addie. I also enjoyed seeing more of Laila's siblings. I was slightly annoyed at how little her parents played into her storyline, especially considering how damaging her relationships with her mother and her father were, but I was pleased with the inclusion of her brothers (one more than the other). Despite making mistakes, it's clear that Laila loves her brothers and wants to protect them. Their parents certainly don't do a good job of it.
I did find the plot kind of contrived, and though it was fast-paced and action-packed, I just didn't really like it. The premise of their world, yes. The actuality of the Compound officials going around and brainwashing people willy-nilly, not so much. It was just a bit too dramatic for my tastes. That said, I thought that it was a lovely conclusion to a lovely series. I really do love Kasie West's writing, and I'm eager to pick up her contemporary novels in the (near-ish?) future.